Welcome you introducing the new client
If you have familiar friends, customers or acquaintances who need translation service, pls introduce our translation studio for them. Once we make the deal, I will return 15% commission for you. Or to say, if you introduce a deal of RMB 10000, I will reward you RMB 1500. Do you think cool ?

新包周服务
In order to support your export business, Flying Translation Studio launches the promotion activity of weekly translation. That is : for Italian, German and French, as long as the translation amount is no more than 7000 words ( seven thousands) within one week, the cost is just RMB 700 (Seven hundred Yuan). Is it cool ?Note: the translation is only limited between Chinese and Italian, or German or French, not including the translation between English and Italian, or German or French.

Do you want to add more exposure?
Do you want to add more exposure and increase visibility ? From now on you can show your company introduction or product introduction in our website ( offer English & Chinese two language versions), the words is within 800 words. And the valid period is no more than one month. Of course you can leave your contact details. And the expense is only RMB 500. Pls contact us : yanglinda975@vip.163.com
英西葡翻译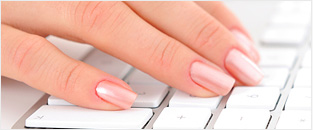 In order to support your translation of English , Spanish and Portuguese, we decide for ten thousand words (10,000 words) , the price is just RMB 1000, i.e. as long as your translation materials are limited within the three kinds of languages ( English, Spanish, Portuguese), the translation cost is only RMB 1000, it's very cost-efficient, right ?